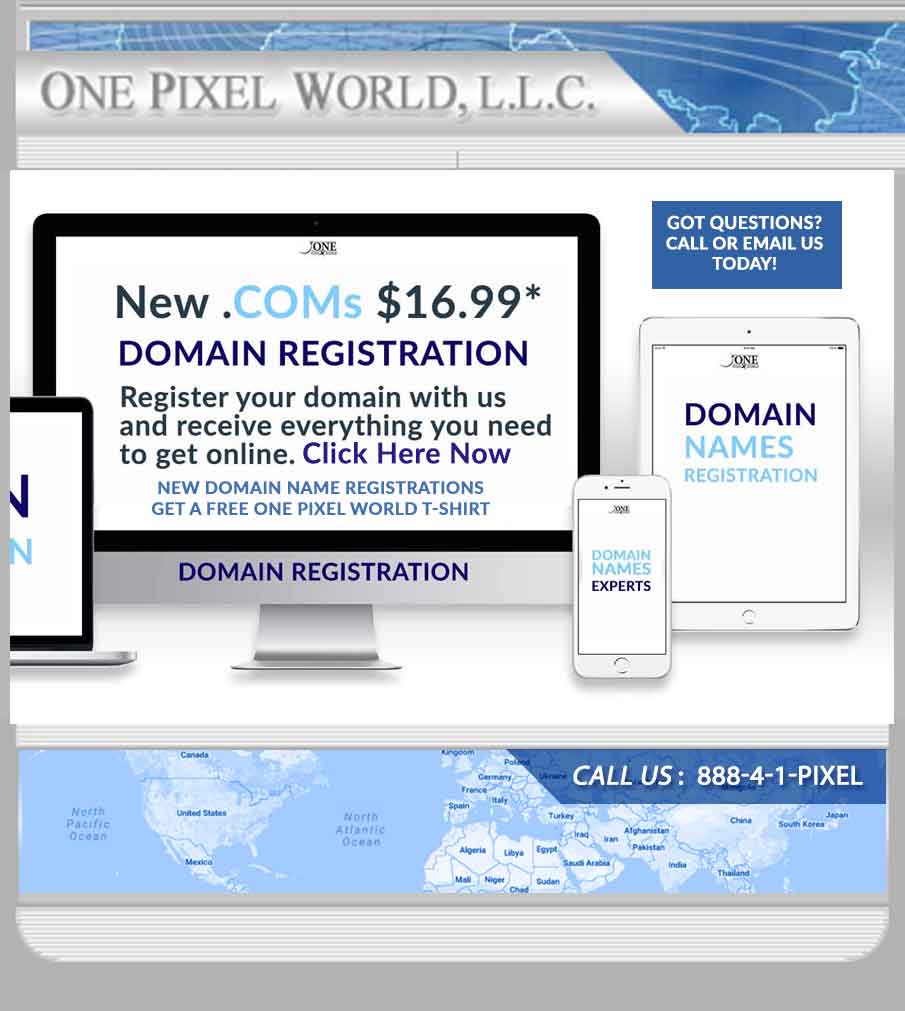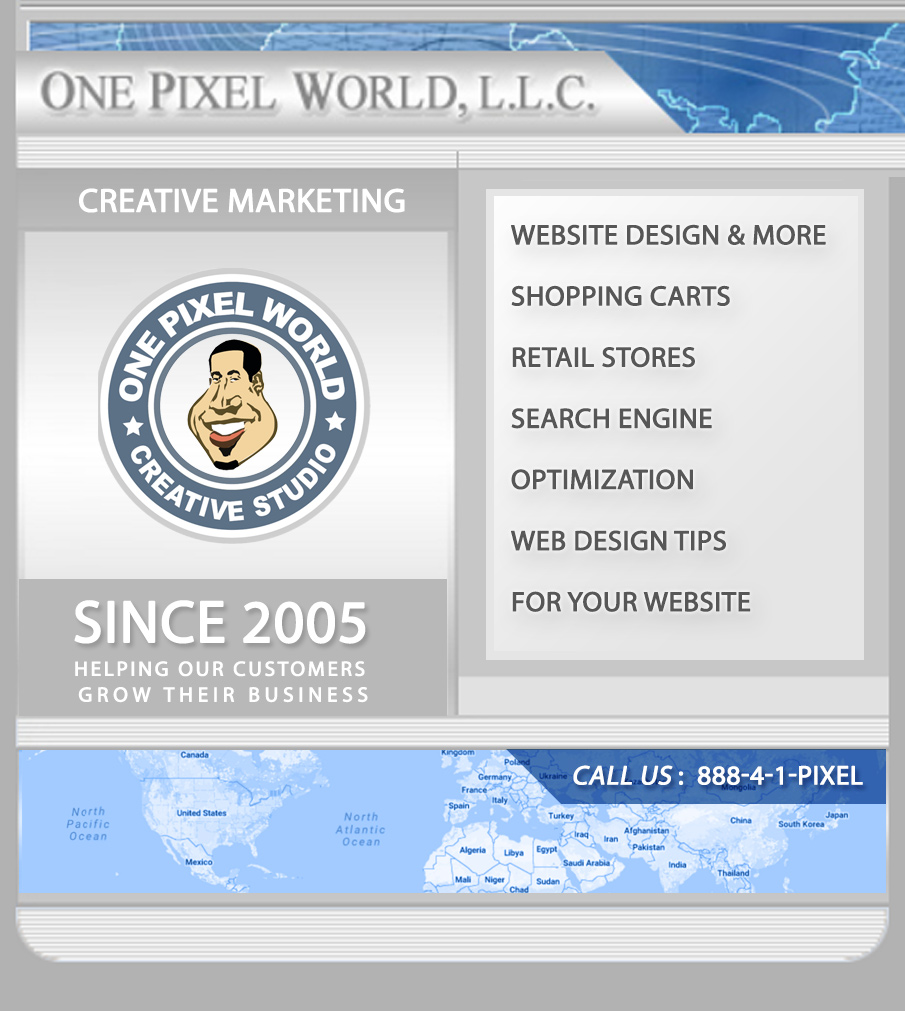 One Pixel World Web Design
Creative Studio & Media Company
Welcome to One Pixel World, Limited Liability Company. One Pixel World is a world of A.R.T. (Advertising, Retailing & Technology) providing Full Service Web Development, Professional Advertising Media and superior customer service at excellent pricing. With over 20 years of experience, owner Micheal Stiles and his talented assistants are ready to serve your web design and professional marketing needs.
One Pixel World, LLC
Creative Studio
PO Box 1421
Greensboro, NC 27402

© 2003-2021 One Pixel World, LLC . All rights reserved